Current positions we're hiring for
Asbestos Surveyor (South East)
The surveyor must have good communication skills, computer literate and must be able to travel within the role. P402 qualification or equivalent. This is a good opportunity to join a successful company that offers a competitive salary, company vehicle, fuel card and iPad. £25,000 – £36,000
Fire Risk Assessor
The role will be mainly field based, completing on-site assessments via tablet and sending reports to the office. Candidates must have experience in the completion of Fire Risk Assessments, and hold a professional qualification such as NEBOSH FC1 & FC2. £25,000-£36,000pa
Success Stories
These are just two of our team who have pushed forward with Salvum.
Glen
Project Leader
Joined Salvum in 2016 as an administrator and quickly showed his qualities. He was promoted to project leader within the asbestos department after completing his P405 Qualification, with the highest marks as he will tell you without prompting.
Nadeem
Asbestos Surveyor & Fire Risk Assessor
Joined the Salvum team in 2014 as an asbestos surveyor. Completed his Nebosh FC1 & FC2 to become a dual qualified Asbestos Surveyor and Fire Risk Assessor. Is currently completing his Nebosh General Certificate to become a Health & Safety Consultant.
---
---
BENEFITS OF WORKING FOR SALVUM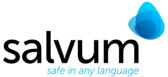 UKAS Accredited for asbestos surveying.


Training program set up. We have four main areas, Asbestos, Fire, Legionella and Health & Safety. Training in these areas is good for us and even better for you.


Not just a number. We care about our staff and the better you do the better we do therefore we want you to learn more and push forward.


Quarterly social outings with the team.


Monthly one to ones with 6 monthly progress meeting with directors.










RPE, PPE and tools provided.

---
OUR TEAM
SALVUM is the Latin for SAFE, and that is always our number one priority. With a combined thirty years' experience we have made it our business to understand our clients' needs.
10+ years experience within the Health & Safety and Financial Services. Man Utd fan.

Stuart Childs

Managing Director

30+ years in business experience within various industries. Man Utd fan.

Phil Childs

Company Director

NEBOSH qualified H&S, fire safety guru.

Marc Glenister

Fire Project Manager

P401, P402, P403, P404 & P405 qualified and a wealth of experience and sorry to say a Gooner

Dan Yon

Contracts Manager & Quality Manager

P402 & NEBOSH qualified. Liverpool fan but don't hold that against him.

Mo Waheed

H&S Consultant

P402 qualified and 5+ years of experience

Anthony Werrell

Asbestos Surveyor

One of our first consultants to join our team.

Nadeem Qureshi

H&S Consultant

5 years within the asbestos industry. It's coming home

Glen Graves

Project Leader

P402 qualified surveyor with lots of experience

Sam Cox

Asbestos Surveyor

NEBOSH qualified assessor. New father and surviving the lack of sleep.

Martin Polley

Fire Risk Assessor

P402 & 10 years experience. Supports the least glamorous team, Gillingham!

Daniel Jones

Senior Surveyor

West Ham United fan, let's just leave that one there.

Mark Monksfield

Credit Control

Many years within H&S. Spurs fan and happy for a top 4 finish.

Edward Polly

Health & Safety Consultant

Started as a trainee surveyor and now fully qualified. Another Gooner.

Calum Howard

Asbestos Surveyor

Has been in the industry for many years. Joined Salvum and started the department from scratch.

Neil Smith

Legionella Project Manager

10 years asbestos industry experience. Bit of an artist.

Nicola Kingham

Report Compliance Administrator

One of our youngest members of the team but also one of the most experienced.

Summer Yon

Administrator

20+ years in financial services. Nottingham Forest fan and still believing they're a big club

Tracey Copping

Accounts

Working on the fire safety team. Loves netball.

Emma Jones

Administrator
Though we adhere to the strictest of regulations, we endeavour to carry out your property surveys quickly and with minimum disruption – which is why we believe that we offer the best service.
Our customer service is second to none, and are always available to take your call. Our methodology is simple – we deliver an excellent service and our clients will return again and again.
---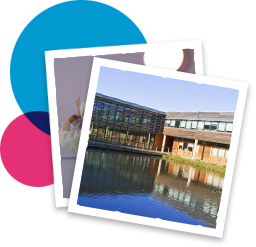 August 2013
Opened for business at our first little office in the Luton Basepoint Centre. Ian, Stuart and our first administrator Sally.
September 2013
Marc Glenister joined the team to set up the fire safety department.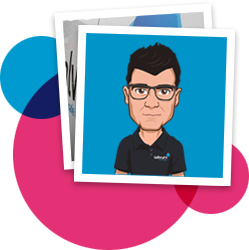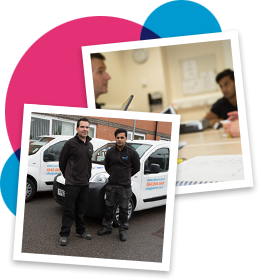 August 2014
Growing nicely and need more room and take a bigger office at the centre. Also employed our first two asbestos surveyors Nadeem and Mo.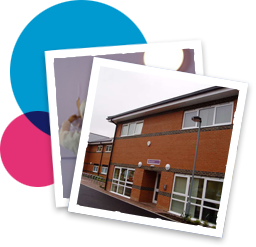 February 2015
Grew to a team of 10 and needed bigger offices, moved to Ongar, Essex.
February 2016
Neil joined the team to head up the legionella risk assessment department.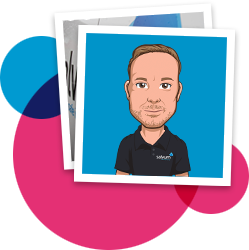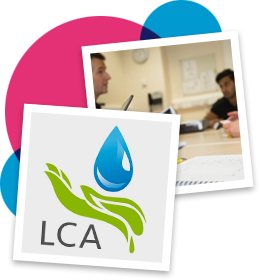 August 2016
Legionella Control Association (LCA) membership was granted.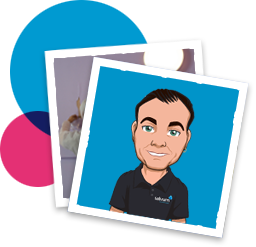 September 2016
Dan Yon joined the team as Quality Manager to implement UKAS standards across the company.
January 2017
There's now 18 of us and we are squeezing into our office. Start looking again for another office.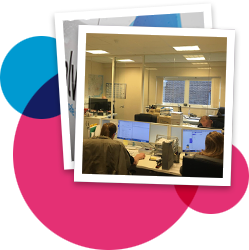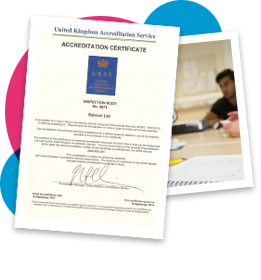 September 2017
UKAS Accreditation for Asbestos Surveying achieved.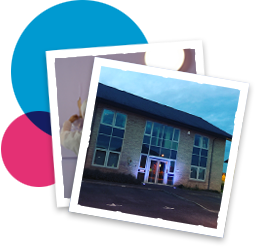 September 2017
We're finally in our brand new office in Chelmsford with plenty of space, no more moving. 23 of us and counting…
March 2018
Winners of the FSB Scale Up Business of the Year Award for our region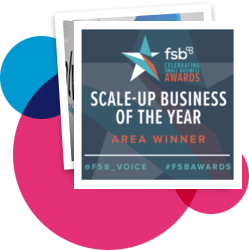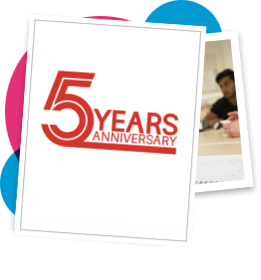 August 2018
We celebrated our 5th birthday!!
Accreditations & Memberships